Apple Pie Ice Cream
Apple Pie Ice Cream
It's just like eating apple pie with vanilla ice cream, but better because it's all together.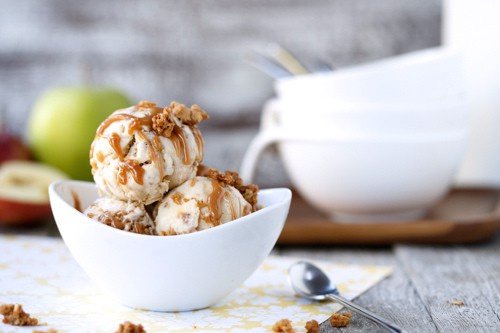 Pie Crust:
1 package frozen, store-bought pie crust (or make your own if you feel adventurous)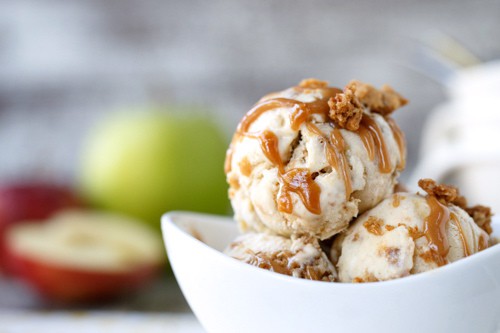 Apples:
2 large Red Delicious apples, peeled, cored, and diced small
1 tablespoon butter
3 tablespoons sugar
1 teaspoon ground cinnamon.
Ice Cream Mix:
2 large eggs
3/4 cup sugar
2 cups heavy whipping cream
1 cup whole milk
1 teaspoon pure vanilla extract
1 teaspoon xanthan gum powder (optional)
Chill the mix to 40° F (5° C) or below and then churn in an ice cream machine. After removing the ice cream from the machine, fold in the apples and pie crust and harden the ice cream in the freezer.
Cook the apples in a pan over medium heat with the butter, sugar, and cinnamon until all of the excess water has cooked out. You should have about 1 1/3 cups of cut apples before cooking, and about 1 cup after. Remove the apples from the pan and chill them in the refrigerator.