Beginning Yoga
Beginning Yoga
Beginning Yoga? Hatha Yoga That Fits
The Breath
Attention to the breath is a key feature of a good yoga class. A deep, relaxed breath signals our muscles to work optimally, and the increased oxygen keeps our minds clear and focused. It sounds simple, doesn't it? But the truth is that most of us tense up when holding a difficult pose for more than a few seconds.
We often feel it's more important to make a pose look "right" than it is for the pose to feel right. Forcing ourselves into the "right" posture often does more harm than good because the breath mirrors the tension in our bodies by becoming shallow and restricted.
The Warm-up
A well-taught class will begin with a series of movements to warm up the body. Warming up muscles is an important first step in preparing the body for greater exertion. Moving from rest to any type of physical activity, yoga included, places stress on not only the muscles and joints being used specifically for the yoga postures, but also on the body's circulatory and breathing systems.
A yoga warm-up routine is also a great way to start practicing yoga at home.
Yoga Poses
Yoga poses are the primary focus of any hatha yoga class. Poses are often divided into a few basic categories: standing, seated, supine, prone, twisting, and inverted postures. Each category of postures has a different effect on the body, from calming to energizing and everything in between! If you would like to read more on the benefits of yoga postures or designing a basic home yoga practice, Yoga: Mastering the Basics is a great place to start.
Relaxation
Don't skip that rest at the end of a yoga session! Most people look forward to being guided through a relaxation practice because it can be deeply calming. A good teacher will ask you to find a comfortable resting position so your body feels supported. When the body rests, it can more easily assimilate the fresh blood, oxygen, and renewed energy that result from a good practice session.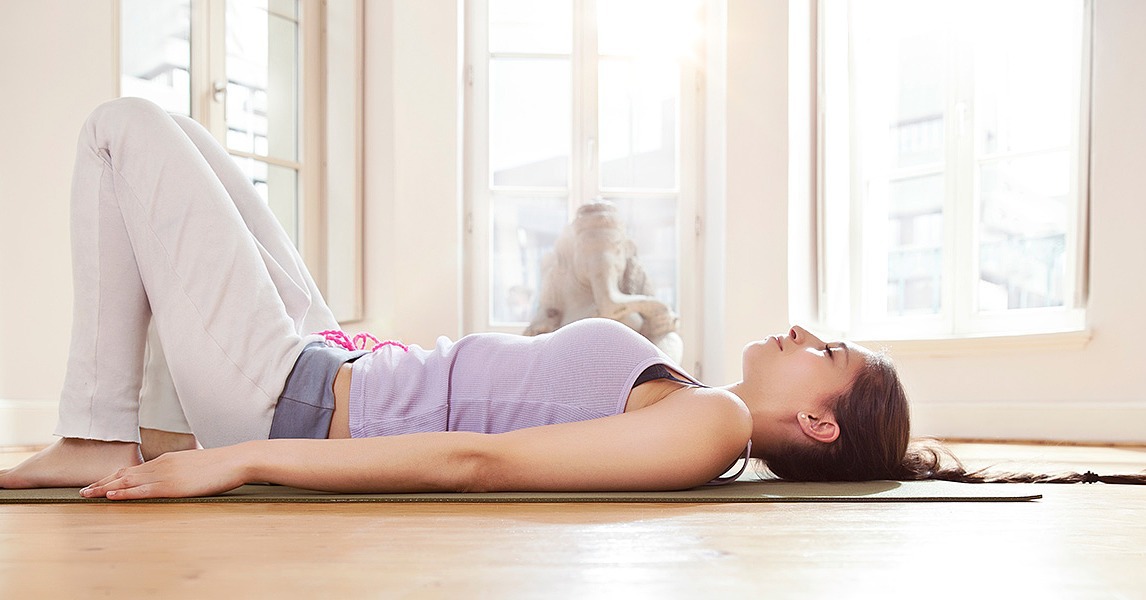 Relaxing your body at the end of a yoga practice also gives your mind a chance to settle down. As your thoughts begin to quiet, you may become more clear and calm about things that usually cause stress in your life—this is one of the great benefits of yoga.