How to Know If You Actually Got a Good Workout.
Go hard or go home. Train insane or remain the same. If Pinterest was your personal trainer, every workout would be crazy-tough and include extreme sweat and soreness. But that thinking is flawed.
1. Your heart rate says so.
This one's probably the most objective way to measure how good your cardio workout is. "A good workout—by most definitions—involves a heart rate of three-fourths the maximal heart rate, sustained for 20 minutes [or longer]
2. You feel stronger immediately.
Here's where a little thing called rate of perceived exertion (RPE for short) comes in. Unlike measuring heart rate, RPE is subjective—it's basically how hard you think you're working.
In fact, it's a great idea to throw in an easy workout (or maybe a full day of rest!) after a tough workout. Recovery days—which can be mentally tough for those who love the gym—are just as important as the days you lift more weight, run faster, or jump higher.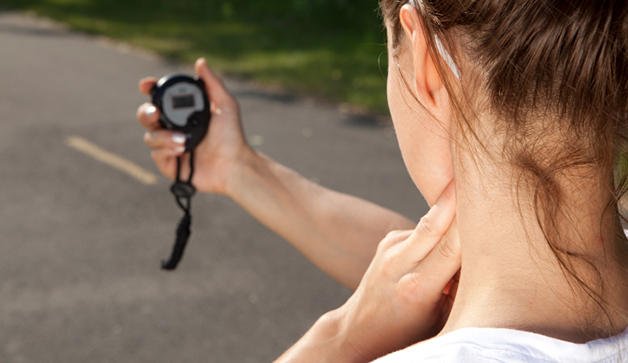 3. You felt challenged in new ways.
This one's tricky: While you want to feel like you're working hard during your workout, you never want to get to "the end of the rope," Kennedy says. Your goal is to work at a level that feels challenging—it should be a struggle to crank out your last reps, Matthews says.